Online Slots are a world away from home, designed to carry you off aloft the reels of adventure to mysterious lands, futures and potentially massive coin wins. These little gambling games, that provide titbits of pleasure and thrills galore, have landscapes to get totally lost in, immersive gameplay, bonus rounds to make your mind spin and the glorious promise of prizes. They are a player favourite, which comes as no surprise!
If you're new to Slots or need to go back over the basics, the ins and outs of how these beautiful, but greedy machines are made and work, then this post is especially for you.
How Slots Work: The Basics you need to know
How slots work and key slot terms.
How to play slots online and win.
Slot  and online casino software.
How to know which slots to play.
Gamble features & jackpots.
How to play free slots online.
Casino basics and signup.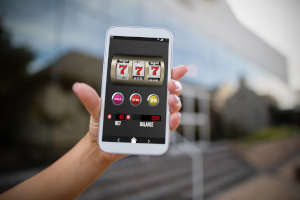 A Slot Machine is made up of a number of spinning reels, which contain symbols. The aim of the game is for the reels to stop spinning and for symbols to match, from left to right on the reel frame, usually in a betline of at least 3 symbols. If this happens, the Slot pays out the amount shown in the paytable for the corresponding number of symbols. This is called a winning betline. But, it only counts if it falls on an active betline. Sometimes you can change the number of betlines, which will change the amount you have bet, at other times they are fixed. – It depends on the game rules of the slot you are playing.
To start playing a slot, you'll need to set you bet, which is how much each spin will cost you and change the amount of return on wins. The higher your bet, the more money you can win in prizes, but the higher the cost of each spin to your bank balance.
Online Slots use an RNG- random number generator- to ensure that the results of a spin are totally random. The RNG can create up to hundreds of symbol combinations per second. As an indication of a Slot will perform, you can look to the RTP. The level of RTP must be given with all UK casino software. This is the rate of Return to Player over a long series of spins and indicates on average how a Slot will perform. If a Slot has an RTP of 96%, it means for every £1 bet, 96p is theoretically returned to the player, but as players usually stay for less than the testing time, and therefore, is not a reflection of individual player experience.
Land-based VS Online Slots
The main difference between a land-based and Online Slot is the mode by which you have chosen to play. Land-based Slots require you to play outside of your home on an actual slot machine located in a betting shop or casino.
Whereas Online Slots you play from your computer, mobile or tablet device via a casino website and slot software. Playing Slots online has reduced the operating costs for casinos, making Slots cheaper and available to all as they are not bound by location!
How to Play Slot Machines and Win?
Before starting to play it is best to start with a quick overview of how slot machines work. We advise you to read the following list to immediately know what it takes to play without problems. So if you don't want to risk being unprepared here is our list of useful tips.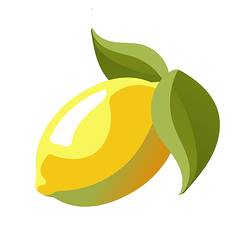 Know the Rules:
You wouldn't sit at a Poker table without knowing the hands or betting structure, so don't spin a Slot till you've given the rules a once over and know how to play Slots online. Whilst the premise of each Slot is the same- bet, spin and potentially win each game will have its own quirks, bonuses, RTP, and paytable. Check the rules and make sure you know how to play Slots online before you start spinning!
Setting your Slot Bets:
Slots usually have bet limits of between 1p and £300. When setting a bet, you should decide what coin value you will bet, the bet level (coins per line), and the number of lines you will play. The more betlines active, the more chances at scoring a winning line you have, so we always recommend that you activate all betlines and have a lower coin size to balance this to your budget as this increases your chances of scoring a win. The bet that you set will determine your winnings according to the paytable.
Calculating the Paytable:
Paytables can seem scarier than they are, but it is essential you understand them to play Slots online. A hard and fast rule for all Slots is; the bigger the paytable, the better the wins. Most often, Slots will show the paytable in coin wins, which are then multiplied by the number of coins you have staked per line and divided by the coin size to give the win in real money prizes. This rule doesn't hold for the Scatter, which usually multiplies your total better amount to give much higher rewards. It is less common, but some software providers do show their paytable as calculated to your current bet- therefore, the real value of coin wins that will be received if you make the corresponding betline win. In this case, just divide the coins, by your coin value bet.
Design a Betting Strategy:
Always read the slot rules before you play, check the bet levels, the bonus features and the level of volatility. These will all give you an indication of how you should bet and what bet level you can afford, over how long. Many Slots require a longer playing session to start giving out rewards, but spin incredibly quickly, so incorporate this into your betting strategy and set limits for your balance and playing time.
Slot Bonus Rounds and Free Spins:
One of the biggest mistakes Slot players make is to not properly researching the Slots and casinos they want to play with before they get started. Slot players are big casino spenders, as Slots one of the fastest games in the casino and can have an impressive rate of spend per hour, Therefore, casinos tend to roll out the red carpet for Slot players when it comes to bonuses and promotions on Slots- don't miss out on them.
Whether it's a double down deal on deposits, free spins on Thursdays, cashback deals and loyalty clubs (the last two are great promo deals for Slot players as they'll reward or refund your casino balance as you play) do not miss out on generous casino promos that can lead to more wins with Online Slots. Great casinos compete for your custom, so hunt down the best online casinos to play with or check out the Slotsbot top on line casino reviews recommendations!
Slot Software: What Do I Need to Play Casino Slots Online?
To start playing Slots online you need a computer, tablet or touchscreen phone- it's that easy and most of us have at least one of those devices at our fingertips right now. When online gaming was still young, many casinos and software providers offered their goods via download only. However, this no longer necessary and now all UK online casinos use a live platform that the player simply logs in to and plays directly from the site to any of their devices. T
There are also incredible chances to play Slots online and with Slotsbot.com you just search the casino game and play when you want.
Play Slots Online Your Way: Customise Your Slot
In the game settings of every Slot, you'll find the game controls. Use these to customise your playing session. If you're not a fan of a Slot soundtrack- kill it. Want to increase the spin speed- hit lightning mode, set auto play to stop on wins, or after a certain amount of wins or use betting strategies, this is all possible, but functions depend on the provider. Note, only Elk offer betting strategies, and for some, they are a really interesting option to spice things up!
How to Pick a Slot to Play?
With thousands of mind-blowing Slots out there on the market, this can be a killer choice. You can go literally anywhere when you play Slots online. Touch the most remote moments in history, treasure hunt on the seven seas with ghost pirates or build futuristic landscapes. Whether you enjoy the classics, video or jackpot Slots, they should all offer stunning gameplay, and of course, the all-important prizes which show in the paytable and RTP.
Don't panic or start spending money straight away. Instead, read some slot reviews, take it easy and try out any Slot that interests you for free. We've got a huge selection of Slots at the ready for you to try in demo mode, which gives you an unmatched chance to try different bonus rounds, free spins and gaming styles. You won't win any real money prizes, but you'll get an exclusive taste for different Slots, providers and the freedom to explore, risk-free. This is the best way to enjoy the best of Online Slots.
If you're stuck for where to start, here are our top 5 Video Slot suggestions:
Gonzo's Quest: This is one of NetEnt's most iconic adventure Slots and the first to be developed in VR. Follow explorer Gonzo Pizarro as he moonwalks across the reels for riches untold in the Aztec forests and hidden cities.
Age of Gods Series: Get on board with Playtech's much loved, seven-part, triple progressive jackpot Slot series, Age of Gods. For unbeatable action, this is a slot series to impress and showcases some of Playtech's best work. See if the Gods favour you today!
Neon Reels: Feel the pure magic of what the perfect Slot looks and feels like with ISoftbet. Neon Reels simply dazzles players with pure neon beauty and ambience.
Crystal Rift: Try out a brand new reel set-up with RabCat and an all Sci-fi theme that will instantly capture the player's heart! Cascading reels and bonus falls are the stars of the show and will give you a feel for the hottest reel trends for the year ahead!
Jackpot Raiders: Blend skill-based playing with Slots in Jackpot Raiders from Yggdrasil. You'll need to level up and conquer the map to discover the riches of this game, which takes a whole new, golden look at Ancient Egypt.
A Word on Gamble Features and Jackpots
There are a couple of Slot features, which players consider unparalleled in terms of returns, but also risk. One is the lure of a progressive jackpot, the other the impressive double or nothing gamble feature.
Progressive Jackpots: These Slots change lives, make millionaires and provide unparalleled thrills on the reels, but often they demand max bet and quickly deplete bankrolls as a percentage of each spin is added to the prize pot.
If you want to find out more just read our page about progressive jackpot slots before you start gambling with them
Gamble Feature: A few slot providers include after each and every spin the chance to double or nothing your prize on the turn of a card.
Bet correctly and you win, doubling up to a possible 5 times, get it wrong and you'll lose everything. This feature is exclusive to certain providers and is a pull factor for many punters as it is a really easy way to increase your winnings, but it is also very addictive so wield it with caution!
How to Play Free Slots Online and Real Money Slots
 Slots are one of the fastest growing and most popular areas of the casino, because they are the most fun, meaning the best way to enjoy them is to sit back, relax and start spinning for free. There are thousands of titles, innovative tales, jaw-dropping scenes and epic adventures awaiting. If you're a slot novice, we always say, play for free first.
When you've got more experience, an understanding of the fickle, but loveable nature of slot payouts and know the type of Slot that you love to play, it's the right time to start gambling for real money prizes. The best place to play real money Slots is at a Slotsbot's casino reviews  recommended.