The mighty slot machine pulls in punters from across the globe. It is especially popular in the UK and whilst there are many variants of slot machine that you can choose to play, none offer an experience akin to progressive slots. For high thrills, unbeatable prizes, action and adrenaline, progressives are the gold standard for online slots. With a jackpot attached and no upper limit, it grows and multiplies before your eyes with every spin. The pooled prize pot grows quickly, often hitting the million mark within moments as players spin simultaneous from loads of different locations, each adding a percentage of their stake to the momentous promised prize.
Try Our Progressive Slots for Free
What are Progressive Slots?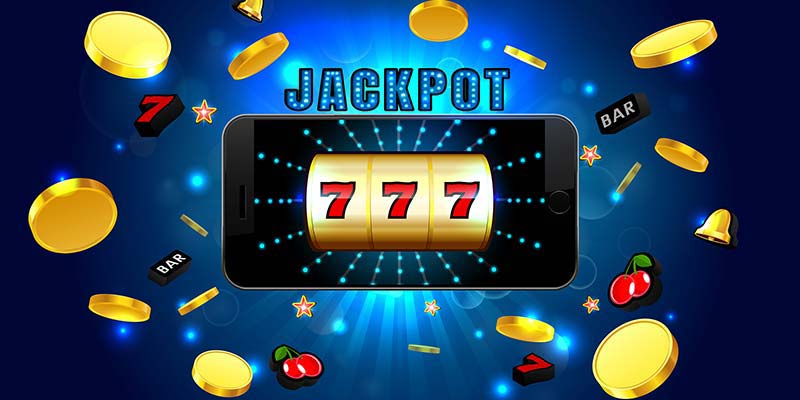 Progressive online slots are supercharged slots, they are the gold standard and can make lucky players millionaires in moments. Progressive slots always take the form of videoslots, but they have an unlimited progressive jackpot as the main prize, which you usually win through the completion of bonus rounds. Progressives can come in any theme, shape and reel size, although they often focus on riches and jewels which represent the opulent prizes on offer and are in the format of a video slot.
You spin a progressive slot just like any other; select your bet, click spin and watch the reels turn, but there are two big differences. The first is the jackpot bonus round/s, and the second is the unlimited progressive slot jackpot on offer to players who complete the bonus round/s.
The bonus rounds of progressive slots are often elusive and hard to win, of course, they are, there are huge prizes on offer and the more the casino can get you to play the more attractive the prize becomes for a greater amount of players. Some view this as an addictive, vicious circle where the entrapment is your own desire for the prize, whereas others, like the Slotsbot experts, look at the track record of progressive slots and know just how tangible and life-changing the jackpot prizes are. If you need some confirmation just scroll down and check out the biggest recorded progressive jackpot payouts.
If the idea of playing a progressive jackpot slot sparks a fire in your heart keep reading this Slotsbot ultimate guide to progressive slots. We'll tell you right here how they work, the different types of progressive slot you can play, strategies for playing and winning and some the best progressives on the market that you can play with Slotsbot for free. Check out also our mobile slots since you can find many progressive games to play also through your tablet and smartphone.
How do Progressive Slots Work?
Progressive slots are able to offer such huge jackpot prizes because a percentage of each wager on every spin is added to the prize pot, which is counted on a jackpot metre on the reel frame or game screen. The percentage contribution is predetermined by the casino, although it is kept as a small fraction.
Progressive slots are wildly exciting games, and it's not just about the jackpot (although this is what most players are spinning for), they also feature a strong base game with good payouts to attract none jackpot players as well. The great news about this is that everyone, whether they are playing for the jackpot or not, is contributing to the prize pot.
Due to the fact that they tend to be such great slots and strong games, progressive slots attract players in droves, so even if the jackpot has just been won, within a couple of hours it will build to a sizeable amount again. With no upward prize limits, progressive slots are totally unique. Other video slots have a maximum reward limit and the payouts are dictated according to the paytable, whilst this is still true for the base game of progressive slots, the sky is quite literally the limit with progressive slots…it's just wonderful isn't it?
Jackpot Qualifying Conditions
This is particularly important. Before you start playing a progressive slot, it is integral that you read the slot's rules. Generally, you will have to stake the max bet to be able to play for the jackpot. If you don't meet the bet conditions you will play the slot minus the jackpot round, so make sure you've read and understood everything about the slot before you start spinning. To make things easier, you can always check out our Slotsbot reviews as we'll give you all the details as well as winning tips.
Different Types of Progressive Slot Jackpots
Progressive slots don't all come in a standard format. There can be differences in the way jackpots are pooled, either local or networked and the amount of the seed fund attached to the jackpot.
Seed Fund: The seed fund is what gets the jackpot rolling, otherwise there'd be a catch 22 scenario where nobody wants to play a progressive slot immediately after the jackpot has been claimed. The seed fund will depend on the slot producer or casino and slot's popularity. Let's look at Mega Moolah, one of the most popular progressive slots, the seed fund for their Mega Jackpot is 1million, which means there is always a mind-blowing prize on offer.
Local: Local jackpots are particular to one casino, the seed fund and progressive jackpot are built and particular to that site. The jackpot payout from a local progressive slot will most likely be smaller than the networked version.
Networked: A networked progressive slot is linked to many other casinos, in a network. Let's say you're playing Playtech's Gladiator, all other casinos stocking this game included in the jackpot's network. An advantage of this is the speed with which the jackpot grows.
Best Strategy for Playing and Winning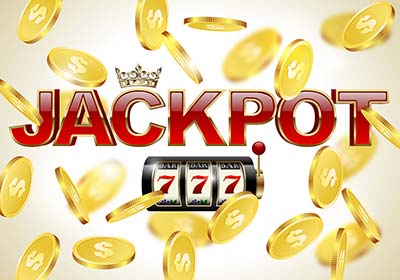 As much as we can advise you on how to play and what to look out for with progressive slots in our game reviews, there is no one formula that will secure a jackpot for you. This is due to the random number generators used to determine the outcome of online and progressive slots.
Unlike table games where you can calculate a breakeven point (the point after which a jackpot is likely to payout) with slots you would need to know exactly what symbols each reel contains to do this, and even then the fact that the jackpot tends to take place in a bonus round makes it near impossible to calculate.
As such, there is no loophole or easy cheat we can tell you that will make a jackpot yours.
Even though most of these jackpots happen at random, there are certain rules of thumb you can follow. For example, it doesn't hurt to know that the higher your bet, the more likely it is for you to hit the mega jackpot. In addition, using the max bet on a single spin can turn you into a millionaire in a matter of seconds.
There are lots of things that you have to take in consideration when playing with a progressive slot.
However, what we do have is some helpful hints and sensible tips:
Make sure you understand the game rules, how to trigger the jackpot bonus round, and what will happen when you do.
Ensure you have the bankroll to play a jackpot slot for a longer amount of time at max bet. A general rule of thumb for progressive slots is that the greater your playing time, the greater your chance of winning the jackpot.
Our top tip is that we recommend you try playing progressive jackpot slots free with Slotsbot.com first to get acquainted with the slot. Although you won't be allowed to play for a real jackpot, you will get a feel for the game and know what to expect when you are playing for real cash…there's literally, nothing to lose.
Biggest Wins of all Time with Progressive Slots
To tantalise your taste buds and wet your slots appetite, even more, we thought we'd give you a sample of some of the biggest progressive jackpot wins recorded by online casinos and with which slots they were won on.
Mega Moolah: this safari-themed slot is a number one player favourite and it is easy to see why. It offers 3 jackpots and has made many millionaires, in part due to the seed fund from Microgaming and also it's huge popularity. The most this progressive slot has ever paid out is an eye-opening €18, 915, 721 (roughly just over £17mill!)
Mega Fortune: a NetEnt progressive slot classic, offering opulent play and riches galore, the most this luxury dream slot has ever paid out to a player is €17,860,868 million (approx. just under the £17mill mark).
Jackpot Giant: created by Playtech, offering really impressive graphics, and giant themed this progressive slot paid out a colossal total of $12,305,243 (roughly £9.6mill) to one lucky US player.
Arabian Nights: another progressive slot from NetEnt offer jaw-dropping jackpots, Arabian Nights, has paid out €8,635,872 (roundabout £7.8 mill) in a single jackpot win.
Joker Millions: JM's is Yggdrasil's offering to the progressive slot landscape and an excellent play, the biggest win recorded from this jackpot is an impressive €7,831,370 (around £7 mill).
Hall of Gods: the last NetEnt progressive to make the biggest payouts list, Hall of Gods is a goliath slot offering 3 different jackpots. The biggest recorded payout from Hall of Gods was a massive €7,673,975 (just under £7mill).
Obviously, not all progressive slot wins are in the millions, but many of them are and do change lives. It is important to keep in mind that progressives like all slots are totally random.
Bigger prizes don't always mean the best progressive playing experience unless of course, you are the winner and sometimes it is better to try your luck at a smaller jackpot with less competition for the prize. Just imagine how many times Mega Moolah was spun by players everywhere for the jackpot to reach £17 million!
Start Playing Progressive Slots
To start playing progressive slots for free simply check out our range. If you'd rather begin spinning for real money prizes immediately you'll first need to pick an online casino to play with that has an awesome selection of progressive slots, we've got some online casino reviews for you.