As Slot players, we're sure you've come across this term before, but do you really know the ins and outs of how RTP affects your play and what it means for you when it comes to picking the right Slot to play?
Right here we're taking an in-depth look at exactly what RTP is and what impact it has on the games you love to play!
SlotsBot RTP guide: what you are going to learn?
RTP basics
How to calculate RTP and the stats behind the game
Discover more about the variance
Best online slots where to find highest RTP
What is RTP?
RTP is an acronym that stands for Return to Player. It is shown as a percentage for all casino games (each has its own individual rate) but it is never more than 100. It is the expression -over a long series of play- of the return on all stakes bet.
For example, if a game has an RTP of 96%, over say 1million spins the Slot will return a total of 96% of the money staked.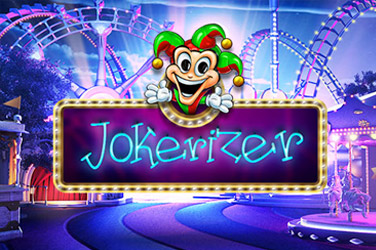 Therefore it is a reflection of how the game pays, but not of individual player experience (rather all players experience- cumulatively) as we will each play for a different amount of time and chose to opt-out at different times.
If on average the RTP is 96%, what happens to the other 4% of player's stakes?
This is the profit retained by the casino, known as the house edge. It is always better to play at an online casino over land-based establishments as they usually have a much lower house edge. This is a reflection of the lower operating costs of not having a physical presence. Within Europe, this can be as much as a 10% increase to the house.
In general, you can, therefore, say, if you are winning at a Slot, it's someone else stake you're making, not the casino's own cash as over time, the casino still makes a profit, despite individual gaming results. It's key to grasp that both your wins and losses are part of a large picture, an enormous Slot sample size that is used to create the
How Slots RTP Work: The Stats Behind the Game
It is the law of large numbers, a theory created by 17th Century mathematician, Jacob Bernoulli, that guides the workings of RTP. The law of large numbers says, the more you play a game (or conduct an experiment) the more it will reach the expected (calculated) value.
Let's break this down for ease. Think of a coin toss. You expect the outcome, statistically speaking, to be 50/50 right? Well, if you flip a coin 5 times, you may get 5 heads reflecting a real rate of RTP of 100%, but when flipped over 1000 times the results would align to the 50/50 expectation.
This is where variance and playtime becomes important for individual results. The law of large numbers applies to Slots , which is why we can calculate and publish rates of RTP.
But you can negate the effects, by firstly understanding how RTP works and Slot pay, secondly by considering Slot Variance, and thirdly timing when to stop playing.
What is Slot Variance?
Slot Variance looks at how a Slot game payout over a long series of spins, it's not a statistical reflection of total payouts, rather, it is an expression of the pattern of how frequently and how much a Slot pays. Low Volatility Slots tend to give smaller wins more often- they are less prone to change or large spikes in losses or wins. Whilst a High Variance Slot is more likely to award large wins but also go through periods of large losses so these are considerations for what type of Slot you play, but also when you stop playing if you're trying to increase your personal rate of RTP.
Whether you prefer high or low variance Slots it's a personal choice and also about your attitude to risk, but you should always play Slots with a higher rate of RTP as the casino is on average taking less of players stakes and rewarding more coin wins.
Top Slots with the Highest RTP's.
Most online casino software developers stick to creating Slots with an RTP above 96% and as a rule of thumb, we recommend that you do not drop below this level. You can usually find rates of RTP in the game rules of individual Slots, but some casinos will also highlight it for you in the game blurb.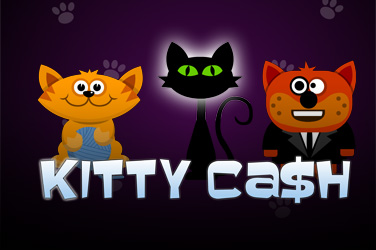 If you're not sure where to start, here's the list of our top slot with the highest rates of RTP, they're fantastic games, that we've handpicked for you guys to try!
Mega Joker from NetEnt | RTP 99%: This is a classic Slot with no flashy features, only 2 bet sizes and a huge RTP. It's a great play and a favourite of the classics genre!
Blood Suckers NetEnt | RTP 98%: NetEnt are topping the leagues again with Blood Suckers, a widely popular Slot with 25 lines, romantic vampire theme and fast gameplay.
Jokerizer Yggdrasil | RTP 98%: Head to the carnival with Yggdrasil in Jokerizer Slot. With Jokerizer Mode, Mystery Wins and stunning graphics Jokerizer is a mesmerizing play. Don't miss out its exciting gameplay!
Kitty Cash 1×2 Gaming | RTP 97.90%: Kitty Cash is a 1×2 Gaming Slot. It offers up cute graphics and charming gameplay. Get involved with Wilds, Scatters and Free Spins as you spin to the tune of a 97.90% RTP!
Star Mania NextGen | RTP 97.70%: With 10 lines, win both ways, gorgeous graphics, and free spins, this Slot may remind you of Starburst, but it packs a whole lot more punch with an RTP of almost 98%!
Ready to get out there is start playing some of the highest paying Slots on the market? Take a look at our top Casino Reviews to find your perfect place to play. Happy gaming guys!