When we're younger, we were taught that winning isn't everything, we hate to break it to you, but our parents had obviously never played at an online casino because they were wrong. Winning is everything; it's the aim of the game and where the prizes lay. If you're a slot junkie (don't worry, you're not alone, this forms the greater part of our readership), then this is an essential post for you as we're going to give away our top tips for how to win at Online Slots.
How to win at Slots online: Right here you'll get to grips with

How slots work and how to win at slots online.
Slot mechanics and key terminology.
Slotsbot top tips for winning more with slots online.
Biggest slot wins.
Slot strategy myths.
Some of the biggest mistakes slot players make.
How slots are tested for fairness.
Ever wondered how to beat the reels, the best strategies for winning, or captivated pondering how Slots deliver jaw-dropping coin wins? In this post, we're going to tell you exactly how to win more at Slots online and tell you exactly how they work!
How to win on slots? Learn first how Slot Machines work
Before we dive in and tell you how to win at the Slot Machines, it's best to start with a quick rundown of how Slots work:
Slot machines are made up of a number of reels that spin individually, but in unison and stop when the spin comes to an end.
Slots require you to make a bet on the outcome of the spin.
To win, you must land matching symbols, usually from left to right with a line made up of at least 3 symbols.
Wins award payouts according to the paytable, which contains higher and lower paying symbols, and for Video Slots and Progressive, bonus rounds and jackpot prizes.
All the details of which symbols are attached to bonus rounds and how to trigger the rounds can be found in the paytable. This will also explain any other game rules.
The biggest wins with Slots online come from games with high paying paytables, good rates of RTP and easy to trigger bonus rounds.
Slots are created using computer software and are tested to be fair, but are designed to be played over longer playing time, so a betting strategy is essential and needs to change depending on the Slot you play.
There are thousands of Slot games to choose from with new titles added every year so you can find your perfect game theme, style and level of bets/payouts- just spend some time exploring with the Slotsbot free lobby!
Newer Slots require more skill and strategy then the older model games as they incorporate skill based playing and are becoming more in tune with player cravings.
Slot Mechanics

When it comes to the technical aspect of payouts, online slots are using the same mechanics. So, whether you are an expert player or just a beginner, it's a big advantage knowing the basic terms because they can help you to understand better how to win at slots online.
Understanding the RNG: At the heart of any Slot is the RNG (random number generator), it is used to ensure that the game produces random results. An RNG is able to create constant sequences of random numbers, which mirror the sequence of the reels with some symbols set to appear in the sequences more often than others.
Getting to Grips with RTP: RTP stands for Return to Player and is an indicator of how a Slot pays out over a long series of spins. A Slot with a 95% RTP will payout on average 95p for every £1 bet, the missing 5p is the house edge AKA the profit the casino takes. This is not reflective of each player's experience though as the RNG ensures random playing results and is tested over a longer playing period than most players spin for.
Slot Variance or Volatility: This essentially means the hit rate of the Slot and each is different. High Slot volatility means higher risks, but higher payouts and low volatility mean lower risk, and therefore, goes hand in hand with lower payouts. You should always take a new Slot for a trial spin and see how it plays and pays before laying and real money bets.
The Slotsbot Top Tips for How to Win at slots every-time
As it is clear the house-edge and slot mechanics of any Slot works against players, you may well be wondering then, why we play Slots and how exactly you can win on Slot Machines? The answer is of course for the thrill of the chase and to be in with the chance of being one of the lucky players who is cashing in, because there are hundreds of players spinning and winning across the world every minute of the day!
So, just how can you beat a slot machine?
The answer is not simple, because there is no hard and fast strategy that can beat the RNG, which creates hundreds of number sequences a second. Computer software has gone way beyond what humans are able to easily conquer, but you can make yourself a better player and choose the game you play with care. Let's take a look at some of the Slotsbot team's top tips for how to win at Slots online:
Know the Game You Play: Before you load up any Slot, make sure you've read the rules, the Slotsbot review and you know how to play it. This will stop you from making rookie mistakes that cost bets and spins!
Pick Slots with Higher RTPs: Higher rates of RTP is an indication of a higher paying Slot, one with an on average, lower house edge. Game RTP's can be found for all of the Slotsbot free play Slots so it's much easier to find a high paying game with us. RTPs often range between 80-97% so there's a big variance to watch out for! Remember that RTPs are indicators of the returns over millions of spins, as you play for a much shorter time, effectively any Slot could play well or badly, but generally stick to higher RTP Slots for more prizes!
Betting Strategies: Different types of Slots will require a different betting strategy. For example, if you pick a progressive, you'll most likely need to bet max to be in with a winning chance and need to be prepared to play over a longer session- this means a big bankroll. If you can't sustain this type of betting opt for a different type of Slot. For any Slot, you'll need to work out your bankroll, how much you want to spend and how much you want to bet per spin. Can you play for long enough to reap the rewards on offer and get a shot at the bonus rounds? You should know that betting at the max level, but with a lower coin size- so choosing a lower coin size and a higher bet level- will give you a much better chance of winning as the payouts at max bet are much higher for the majority of games. You should also bet the max number of lines as this increases the chances of you winning and decreases the slot volatility.
Know When to Stop: Part of a good betting strategy is also deciding when to stop gambling and how much you are prepared to spend on a single game. This includes whether you are winning or losing.
Increase Your Odds with Gamble Features: Some Slots will offer players the chance to double or nothing their winnings after each and every spin. Whilst this is a high-risk betting strategy, it's also highly rewarding and boost your chances of winning at Slots online no end.
Opt for Slots you Love and Practice them for Free: Playing games you genuinely love will increase your chances of beating the Slots. We have more fun when we play games we love and therefore get more invested. At Slotsbot.com we've got thousands of Slots for you to play for free, which means you've got plenty of time and space to explore and find your perfect game to start betting for real money on.
Use Casino Bonuses to Your Advantage: Whilst the house edge will statistically always be biting away at your Slot budget, you can beat the Slot Machine by not playing with your own money. Getting best online casino promotions from the second you sign up to a real money slots casino will ensure that you get to play more, for free, so when those prizes do come rolling in, you may not have even spent a penny!
Most Common Mistakes Slot Players Make with Online Slots
We've all been there and done it, made some pretty basic Slot slip-ups that make us blush even till today. To help you sidestep some of the most common mistakes Slot players make, here's out hit list of ones to watch out for!
Not taking time to explore RTPs and find the best-paying Slots: This instantly puts players behind as they are not playing the best paying or most suited Slots to them. Take time to explore before you bet and try out different Slots and betting styles!
Overplaying: Slot spins are fast and you can quickly spend A LOT of money over the course of a short playing time if you've not set yourself a betting strategy and limits.
Not collecting bonuses/loyalty points: Slot players tend to spend a lot at the casino, because of the games popularity and the speed of the spins/possible revenue spent spinning per hour. If you're a slot fanatic, ensure that you choose a casino with a great rewards structure, especially cashback deals or loyalty points as this will decrease the impact of losses on your bank balance, increase the value of your deposits, and mean that you can enjoy more games for longer.
Biggest Slot Wins in History
Slots do not offer false promise, they payout sometime as they spin and they do so well, just not to all or equally. Some of the biggest Slot wins in history have been record-breakers, mind-blowing sums that have turned lives around in seconds. Let's take a look at the top 3, all-time biggest Slot payouts:
Mega Moolah Slot from Microgaming. Won on January 2019, paying out €20 million.
Mega Moolah Slot won on September 2018, paying out just short of €19 million.
Mega Fortune from NetEnt. Won in January 2013 and paying out over €17 million.
How to win at slots online FAQ
Jackpots: A Fool's Paradise?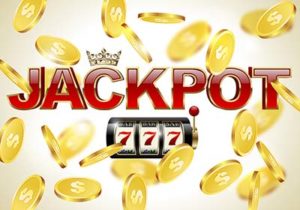 Chasing jackpots can be a costly endeavour, with many requiring max bet, but it is also very attractive due to the huge pooled or jackpot prizes on offer. There are players who will advocate that playing for a jackpot is the best way to try and beat the Slot odds as they are the most lucrative Slots, paying the most, and at frequent intervals. With this in mind, the most sensible type of Jackpot Slot is a fixed or smaller sized one as they are more likely to payout more often/ are easier to trigger than a progressive and do not require max bets, which means most players are better able to handle the demands of the Slot and the risk presented.
The Hot and Cold Slot: what does it mean?
Just as jackpots are seen as paying more often, some casinos opt to list their Slots by hot and cold. This is used to directed play. A Hot Slot is one that has recently paid out and a Cold Slot one that hasn't paid out in a while. Logically, this should be the other way around as the theory goes that you'll want to play Cold Slots over Hot Slots as they have a higher likelihood of paying out soon. Does this work? In short, NO. The RNG ensures that events are triggered randomly on the reels and whether a Slot has just paid out or not makes no difference to the RNG and game software.
How are Slots Tested for Fairness?
All casino software providers and casinos themselves submit their software for testing and licensing, this ensures that the RNG tech is working correctly and that stated RTPs are the correct amount. All UK online casinos have licenses from the UK Gambling Commission and uphold fair gambling practices and testing meaning that whilst the house edge may work against you, the Slot is running exactly as advertised.
Have Fun and Start Spinning those Reels!
We're all looking for that elusive magic formula, the one that tells us just how to win Slots online and beat the odds. Unfortunately, there isn't one, but you can take some steps to improve how you play. Over and above everything, the best way to win with online Slots is to sit back, relax and play your favourite game. As long as you've followed the tips and tricks we've laid out here, things have a much better chance of working in your favour and some big wins coming your way!