Ever heard of or seen a Slots Tournament listed at an online casino and wonder what it's all about or how you can participate? You're not the first, nor will you be the last player to wonder this as tournaments are growing more popular by the day, giving Slot players the chance to compete head-head, and win some big prizes.
Want to find out how to sign-up, play and win a Slots Tournament? Stay tuned and keep reading, we've got the full lowdown for you here.
At the end of this Slots Tournament Guide, you will know:
What a Slots Tournament is.
How to sign-up and play in a Slots Tournament.
How to win a Slots Tournament.
And the best casinos to play Slots Tournaments with.
What is a Slots Tournament?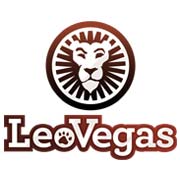 Tournaments are fun, exciting and taking Slot players by storm as they offer lower-risk, pooled prize pots, great value gaming and the competitive edge that drives many a casino player, but what is a tournament?
It's a competition to score the most prizes or points on a Slot Machine within a certain time limit, whilst competing against other players, who are also trying to win. Slot tournaments can be both live (in the casino) or online, here we'll focus on online tournaments.
During a Slots Tournament, players opt or buy-in. All players are then given an equal number of casino credits which they must use within the time limit stipulated by the tournament rules. If at the end of the time limit you are the highest-grossing player or have scored the most points (depending on the rules of the tournament) you'll take the trophy and the lion's share of the prize pot- sounds pretty epic right?
For players who do not hit the first place, rewards may still be given, depending on the rules of the tournament and the number of players, but most tournaments will reward at least the top 3 places.
Types of Slots Tournament Online
You may come across different types of Slots tournament online, as it's up to each casino to individual design and decided their tournament and bonus structure. Generally, the biggest differences to note is that there are paid and free tournaments, those with starting times, or immediate kick-off and others that add a little flare with elimination rounds.
Buy-in Tournaments: Entrance to these costs, and it is your buy-in that helps to build up the prize pot. The buy-in is normally a modest amount but depends on the casino and tournament as does the prize pot amount.
Freeroll Tournaments: Usually hosted as a one-off promo or as part of a welcome bonus, to pull players in, Free Tournaments come with lower prizes or Free Spins/ casino credits (as you've paid nothing to compete), but you get just as much action and are a great training ground.
VIP Tournaments: Only available to VIPs at the casino, these come with their own set of rules and limits, but are exclusively for VIP players.
Scheduled Tournaments: Some tournaments will have a start time and you'll need to sign up before this to participate. The casino will remind you when the tournament is starting.
Instant Tournaments: These do not have a start time. Instead, the tournament will begin as soon as the desired number of players have signed up. If you're playing at a busy casino, known for its tournaments, you'll be surprised how quickly the seats fill up and the competition starts.
Short-term/ Long-term Tournaments: Short-term tournaments will be one-offs, lasting around 20 minutes and then the competition ends. Longer-term tournaments may be scheduled over a month with different playing sessions.
You will also find tournaments with elimination rounds, extra feature buys and so on to increase player excitement and competition. Whilst the rules of the tournament may change slightly, they are based on the same principle of competing to win the most, beat the other players and take the top spot.
How Do Online Slots Tournaments Work
Find an Online Casino that hosts Slot Tournaments from Slotsbot Casino Reviews.
Read the rules, make sure you understand how to play, and then pay the buy-in.
Competing players will be reminded before the start of a tournament and all are given the same value of coins and time limits to play within. All players start at the same time.
During the tournament leaderboard will running in real-time and live chat is available for contestants.
Players begin, spending their coins and attempting to win more than the other players they compete against. Remember there may be re-buys and knock-out rounds, which why you must read those rules before you play.
When the time is up, the player who has grossed the most profit or points wins first place. It is usual to stagger the prizes across the top 3 players, but again this depends on the rules of the tournament. You do not win the profits made whilst playing the Slot.
Rules, Tips and Strategy for Winning Slots Tournaments
Essentially as your only goal is to be the player who profits the most during the timed playing session (or at least 1 of the top 3), which means the first thing you need to keep in mind is that you need to spend all the Slot credits before the time is up. The time can disappear a lot quicker then players expect so spin fast, don't think too much, don't get distracted by the live chat and do not take time to celebrate wins, no matter how much of a champ you feel scoring big wins as this will waste valuable spinning time. Get your head down and win.
An average tournament will last around 20 minutes, so you really need to be extremely focused on the rhythm of your spins as the more get in, the more you stand to win, but note it's better to bet max and go big to maximise your chances of big spin wins.
The casino will release the name of the Slot when advertising the tournament. Take the time before the competition starts to learn the rules and make sure you know how to play and think about your betting strategy. Whilst Slots are by nature and design random, knowing the rules and format of the Slot before you play, will help improve your speed of play and knowledge of the game. For example, with some Slots hitting the spacebar to spin again whilst the win animations are playing across the screen stop them, with other Slots this isn't possible- test the water before competing.
Why Play in a Slots Tournament?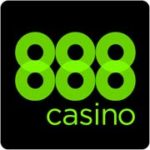 Quite simply, because they are great fun and offer more prizes! They add a social and competitive avenue to playing Slots, which are designed as single-player games and are naturally solitary. You also stand the chance to grab some huge prizes, with potentially 1000s of players contributing to the pot, prizes can rival those of Progressive Jackpot Slots.
Don't forget, sometimes tournaments are free, which makes them even better! Make sure you keep up to date with the latest promotions at your casino of choice.
What are the Best Casinos for a Slot Tournaments Online?
At Slotsbot.com we've scoured the UK market to find the best online casinos for you to play with. If you're looking for Slots Tournaments in particular, check out our Casino Reviews and get exclusive joining bonuses at NetBet, Leo Vegas, Gate777, 888 and 777 Casinos, all of which currently have or are renowned for their epic Slot Tournaments. Happy gaming guys!