The best progressive slots are one of the hottest areas of the casino, which should come as no surprise as they offer unparalleled prizes- some even to life-changing sums-, and epic gameplay that attracts players in droves. But not all the best progressive slots are made equal and there are some Jackpot Slots out there that the outshine others, giving that little bit of extra, an exciting, new twist, and of course, the promise of gigantic prizes! 
If you're looking for something new to play or a shot at the glory of a big-time jackpot them we've put together our top 5 best progressive slots to win big with so you'll have a heads up and know which are the most excited and generous best progressive slots on the market. They've made our top-list for a range of reasons, be it RTP, how often they payout or the size of the seed fund, but they've all got one thing in common- a humongous prize pot just waiting to be won.
We're sure that you'll love each of these stellar jackpot slots so keep reading to find out the best progressive slot machines to win big with this summer!
Progressive Slots in a Nutshell
Progressives slots are considered as one of the most nail-biting areas of the casino as they've broken records paying out million figure sums and, on many occasions, and sometimes within weeks or days of each other.
They keep players all over the world on the edge of their seat as the jackpot total keeps rolling around, growing larger by the second, which is why so many people love to play them. You can get the full lowdown on Progressive Jackpots with the Slotsbot.com no-faff guide, but for now, let's get down to the best Progressive Slot Machines!
Our Best Progressive Jackpot Slots To Win Big
In no particular order, our best progressive slots to win big with this summer are:
Jackpot Rango: ISoftbet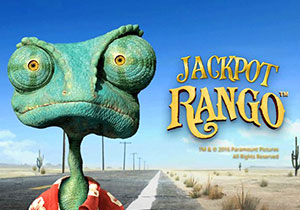 Jackpot Rango is one of very few branded Progressive Slots, based on 2011, Paramount film of the same name, it has quite a few years under its belt now. It is a firm player favourite, set in a desert town called Dirt, Rango is the chameleon sheriff and hero of the game.
Showcasing award-winning animations, flawless slot mechanics, this charming and bountiful slot comes with Wilds, Multipliers, Free Spins, an RTP of 94.6% (which is significantly higher than most other jackpot slots) and Progressive Jackpot-, which is won simply by finding 5 Jackpot symbols! Stake from 25p to £250 as you spin across the 5×3 reels as you try to rescue the town's water supply.
To be in with a shot at winning the jackpot, you must be playing at the max amount of betlines- 10- so your lowest bet must be at least £2.50. The jackpot starts with a generous seed fund of £50,000 and 0.5% of each bet is contributed to the total.
Jackpot Rango is one of the best progressive jackpot slots that not only pays out often but is also highly entertaining, with a great story, cutting-edge graphics and a fantastic soundtrack that brings the action right to your phone, tablet or desktop computer!
Mega Joker: NetEnt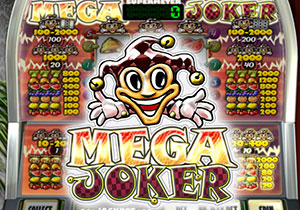 Mega Joker hit screens in 2011 soon becoming a classic and one of the best progressive slots in Vegas style. It is a one-of-a-kind Jackpot Slot and has made our list simply because there is nothing else like it on the market. Created and produced by NetEnt, Mega Joker Slot is a 2×3 reel, 5 line, classic slot that features a Supermeter Mode, Mystery Wins, and Jackpot Prize.
Fruit symbols and Mega Jokers fill up the crammed reels, which are a blast from the past and gives classic slot players their only option for enjoying the benefits that a progressive jackpot can reap.
The jackpot tends to be on the smaller size with an average win of £17,000 but pays out roughly every 13 days, which makes it top-paying Progressive Jackpot Slot. The jackpot amount tends to lower, because of how often it is won and also because Mega Joker appeals to a niche audience, which means fewer players contributing to the prize pot, and less competition for it, which definitely works in your favour!
Additionally, Return to Player is also the highest you are likely to see with a Progressive Jackpot Slot at 99% and there is no minimum or maximum bet required to win the jackpot, which is awarded at random! Since its release this slot has paid out almost 2,000 wins, which is incredible and makes this one of the best progressive slots out there!
Bewitched: ISoftbet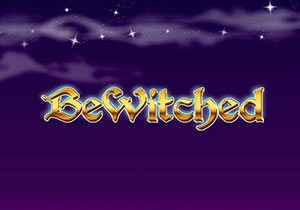 Enter this slot and pick your allegiance to either the Red or Blue Witch for the duration of the gameplay. Set on 5×3 reels, with bets from 15p up to £150 and 15 lines. To get your chance at the magical progressive jackpot you'll need to first get 3 or more Merlin Bonus symbols on the reels and then correctly mix the magician's potion, but even then the jackpot is not guaranteed as you may walk away with only a coin win or Free Spins.
On top of the jackpot, there are bountiful cash prizes and free spins and your witches can also do battle on the reels if you find Scatters! Bewitched Slot looks and feels a little dated, but is charming at heart and offers up a stellar jackpot as well as some grand base game payouts.
This is one of the best progressive slots online and is filled with magical goodness that offers adventure and the chance at a popular progressive jackpot. Let the Witches guide you towards the perfect prize with Bewitched Online Slot.
Hall of Gods: NetEnt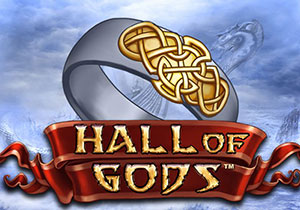 Hall of Gods is a 3 stage, 5×3, Progressive Jackpot Slot that offers a mini, midi and mega jackpot! That's right, not 1, but 3 jackpots! Stepped in Norse mythology, this powerful slot will take you to the heights of Mount Olympus and offer you the world in riches, but only if you can get through to the Bonus Round.
To win a progressive jackpot, you'll need to use Thor's Hammer to smash through shields and reveal icons. Match 3 for either a jackpot or coin win- hopefully, you'll be the lucky player who catches the mega jackpot and walks away with a life-changing sum. Place your bets and spin the reels from 20p to £50.00 with no max bet required, however, the higher your bet size, the higher your chances of winning the jackpot are.
Hall of Gods is a slot that doesn't pay out as often as the other best progressive slots on our top list, but when the Gods do a deem a player worthy of the highest reward it tends to be a million-pound sum, and on is average every 26 weeks.
The biggest ever win with Hall of Gods Slot was over €7 million- an incredible sum and certainly something to get excited about! On top of the jackpot, Hall of Gods, has plenty of base game features to keep you entertained whilst you wait for your shot at the mega jackpot! Enjoy Wilds, Expanding Wilds, Free Spins, and Multipliers! If you're looking for one of the best progressive slots online than you cannot go wrong with Hall of Gods.
Arabian Nights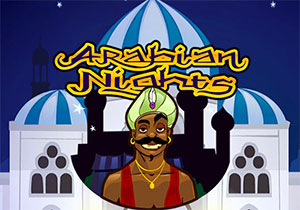 This one feels like one of the best progressive slot machines in Las Vegas! With 5 reels, 10 lines and the promise of a huge progressive jackpot, Arabian Nights, is both highly popular and a record-breaking slot. Offering jaw-dropping payouts -the largest to date was €8,635,872 in a single win- this Slot brings the atmosphere of hot and humid desert nights right to your fingers tips and the excitement is tangible.
It's an incredible Slot, but also one of the most expensive on our list, as you are required to bet the max of £5 to qualify for the jackpot prize, which is awarded quite easily. Keep your eyes peeled for the Mystery Arabian Man who is the Wild of this game, and triggers the jackpot when you find 5 of him on the reels- pretty easy right? If that's not enough to impress you, then use the Genie's Lamp to wish for 15 Free Spins and pick up some extra coin wins as you play, which you may well need given the steep max bet required.
The Arabian Nights jackpot differs depending on which casino you play with so shop around for that perfect place to play the best Progressive Slot Machines, and has a high RTP of 95.6%. This Slot has recorded over 40 wins since its 2013 release, with an average payout time of every 11 weeks, which means it pays out more regularly than other Progressive Jackpot Slots that offer similar value wins!
You can take all of our best progressive slots to play without spending a penny at Slotsbot.com, so dive right in and get spinning the reels! Just check the game is working on Slotsbot- it was down at the time of writing but I'm not sure if it was my VPN.