The Slotsbot team opens its arms to all players and gaming newcomers. We are a friendly bunch, gathered together with a simple mission; to deliver genuinely better gaming options to players. We do this through news articles, game, software and casino reviews and top class recommendations, along with some stellar tips and tricks thrown in. Central to this is the belief in straight up honesty and transparency when it comes to games, casinos and software.
Something About the Company
Our team are experts and between them, they have over 20 years' experience in online gaming, which means we've been there from the start. Our experience and dedication to honest reviews ensure that we only give opinions you can trust and our length in the industry and location means we have many strategic partnerships with casino software developers- that's how we've got so many free games for you to enjoy.
Slotsbot.com is based in the sunny island of Malta, if you are familiar with the country, you'll already know that not only is it a fantastic holiday location, but it is also a hub of iGaming innovation. There is a huge amount of investment into the industry and many of the big gaming companies make Malta their home, which means Slotsbot is as close to the action as possible
Meet The Slotsbot Team
The Slotsbot team is diverse, made up of writers, editors, site designers and developers all ready to lay bare their expertise just for you. Our content creation and site maintenance are all done in-house at our Malta offices so we are constantly on hand to update the site with all the latest content, gossip and news as it happens.
The team spend most of their time playing, researching or writing about games, casino reviews and casino promotions, which means when they offer an opinion it is thorough. It's been researched, formed through years of experience and if it is a game, most likely played to death. Let's meet a few of the dedicated and talented Slotsbot team.
Our Writers and Games Experts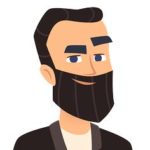 Kalani: Kalani is 1 of 3 Slotsbot's writers, he is an easy going chap and was born in Sri Lanka. After completing his Media Studies and Journalism undergraduate degree he moved to America for postgraduate studies, this is where his love of gambling began. Kalani started out in the land-based casinos of LA on the weekend to make an extra buck or two for school, but his habit soon became more of a full-time earner. Realising he had a penchant for Poker he began playing several times a week, usually walking away with fairly decent winnings. After finishing his Masters and clearing all his tuition fees in a rather short space of time Kalani moved to Europe and began writing about his new passion, gambling. Due to the lower restrictions in Europe (compared with the USA) for online gambling Kalani, soon discovered the potential to both play, earn and make a career out of online gambling was very appealing. This was 15 years ago. Today, Kalani has a very well-worn spot on the Slotsbot sofa, which he likes to work/play from. He has been with us for 10 years working on several different sites over his career.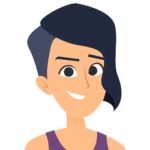 Anna: Anna is a newcomer to the Slotsbot team. She is a highly qualified gambler, writer and marketing expert with a long C.V behind her. Born and bred in South London, Anna, moved to Malta, to be closer to the gambling scene and enjoy the Mediterranean sun.Having worked with both NetEnt and Microgaming she has seen all the tricks of the trade first hand, which makes her perfectly placed to give an insider insight on all gambling, software and casino matters. With more than 10 years' experience in the gambling industry, Anna is a gambling guru and we couldn't be happier to have her on our side in the fight for better gaming.
Filip: Filip is the last member of the writing team. He began his online gaming career by playing at home, his first ever slot was WMS's 1996 release, Reel'em in. By the video slot standards of today, Reel'em in is not such an impressive game and many of you would probably pass up the chance to play it. However, at the time it was ground-breaking, featuring both multiple paylines and secondary bonus it soon launched an unstoppable passion in Filip for iGaming. Always a tech fanatic, Filip was one of few dedicated enough at this early stage of online gaming and internet to have a home connection and be daring enough to be playing online. These traits have not ceased since and he can always be found checking out the latest gaming developments, new slots and tech on the market. Inquisitive and driven by a passion for gaming Filip brings the latest and greatest developments in the market to Slotsbot.com
The Editors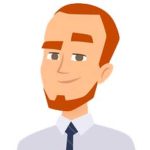 Slotsbot.com has 2 editors, Jessica and Carl. Both have aeons of experience in the gaming landscape and are highly specialised. Essentially, they are in charge of EVERYTHING, making sure it all runs smoothly and the rest of the team have their ass in gear. As the bosses, they set the Slotsbot agenda (after copious whole team meetings and bouncing back and forth of ideas), dish out the tasks, design the marketing strategy, ensure the content is perfectly written, upload it and maintain the site. It's no easy task and delivering genuinely better gaming to you guys keeps both Jessica and Carl busy.
Apart from them we have many other collaborators, from graphic designers, to game expert and developer that are part of the big Slotsbot.com family!
Get on Board with the Slotsbot Team
If you're ready to jump in and make your online gaming a genuinely better experience then you've come to the right place. The Slotsbot team is on hand to tackle all your big gaming question and queries, even the ones you didn't know you had! If you're interested in finding out more about our team or open positions you can drop us a line at