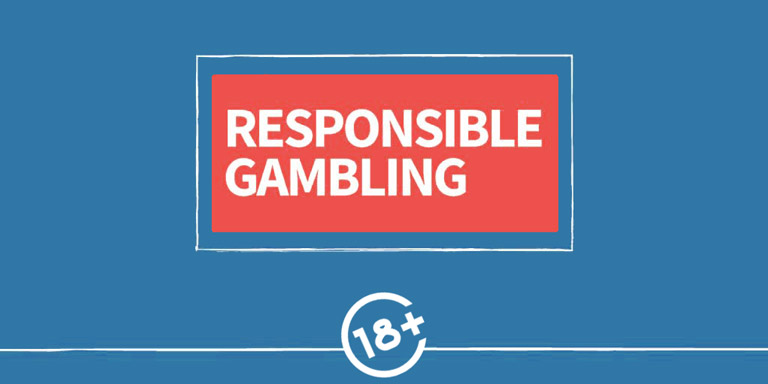 Gambling is a source of fun and entertainment for players all over the world, and yet it is also an addictive behaviour that can spiral out of control.
Therefore, there is a system of safeguards and checks that can be put in place to protect those players who are more vulnerable this is called responsible gambling.
Responsible gambling is here to stay, designed by the UK Gambling Commission (UKGC), it is an integral part of both casino licensing and a topic you should be well acquainted with as a casino player. If you're not, don't worry.
This article is going to take you through the ins and outs of responsible gambling, including self-assessment and referral to support services should you require extra support with your gambling.
In a nutshell, responsible gambling is the recognition that gambling is addictive, should only be enjoyed responsibly, and may pose harm to some players.
It is the set of measures that can be put in place to assist or restrict the gambling activities or behaviour and support the needs of players who are struggling with their gambling. If a player requests assistance of this kind from their casino, they must support the player.
In fact, as responsible gambling is a part of their Licensing Conditions and Codes of Practice from the UKCG it is the casino's duty to provide support and protection for players.
Casinos have to ensure that all players are of a legal age to gamble, are not vulnerable, and that the casino conducts themselves in a responsible manner in terms of how they promote themselves and target players.
What is Responsible Gambling?
Whilst for the majority of players gambling is an enjoyable pastime, way to earn an extra pound or two whilst having a great time, or source of social activity. For others who, find it more difficult to stop gambling, treat it as a fun activity, or stop when their budget is spent, it's a much more serious problem and UK licensing includes provisions to protect such players. Gambling has been recognised to cause personal, social, and financial and health problems when it becomes an addictive behaviour and can have grave consequences for the player.
If you're worried about your gambling behaviour and habits or someone close to you, then ask then to answer these questions. In best practice, it is theoretically a good idea to undergo this NHS England self-assessment every 6 months to see if your gambling habits have changed.
What Responsible Gambling Measures Can I Activate on my Casino Account?

If at any point you are worried about your gambling you should contact your casino support line to discuss what account measures you would like put in place. Some you can activate through your user account like deposit limits, whilst others such as permanent exclusion should be arranged directly via customer support.
Deposit Limits: Under your casino user account you will be able to set deposit limits. This is a good idea for any player who has a set budget for gambling and note that we should all have a set upper limit to avoid chasing losses or gambling with funds we cannot afford to lose. Along with setting your deposit limits, some casinos will remind you of how long you've been playing for or when a certain level of loses/wins has been reached.
Time-outs: If you feel the need to take a time-out from your casino this measure allows you to set a casual and short time-out period, like a cooling-off session, but for casino members.
Exclusion: Exclusion is a more permanent time-out, it can be set for longer periods, during which all contact with the casino and any other sites owned by the parent company is ceased. The player is effectively cut-off from their account and all contact for the period requested.
Permanent Exclusion: This is the same as the above, but is permanent. You will never be able to access your casino account of play with the casino again. Neither will they contact you.
How Can I Get Help with a Gambling Problem Outside of the Casino?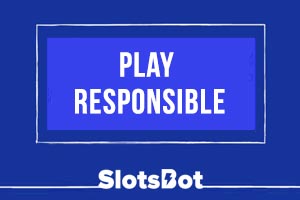 UK based players have a wealth of choice when it comes to outside support for gambling issues. You can contact any of the following services to get support with your gambling behaviour at any time:
The Christian Centre for Gambling Rehabilitation
Slotsbot's Self Help Tips for Gamblers

Responsible gambling is yet another sign of how well protected and regulated the UK gambling industry is. Safety is never far from the forefront of the UK gambling scene and whilst casinos are trained to look out for their players, it is ultimately up to you to be aware and in charge of your gambling behaviour! Happy gaming and remember always to be Responsible and Play safe!
Only ever gamble with money you can afford to lose: It sounds pretty simple, but you should only ever use money you are prepared to lose when gambling. It should be viewed as a fun activity, not one used to make income or taking money away from your responsibilities. If you find yourself gambling with money that you cannot afford to spend you should seek assistance with your gambling.
Never take loans or use credit to gamble: Similarly to the above, never take a loan or build credit card debt to gamble. This is not money you can afford to spend and can lead to serious debt issues from problem gamblers.
Don't chase losses or let your emotions rule the game: Chasing losses or using gambling as an emotional crutch leads to addictive behaviour and making unsound gambling choices. You should always be able to stop gambling, especially if you've set yourself a loss limit (which all good players should).
Make a plan and stick to it: You should be aware of how long you spend gambling and set limits for yourself. Track and limit the amount of time you spend on gambling to ensure your gambling stays as fun and not addictive behaviour. By tracking and being aware of how you gamble you'll understand your behaviour and when/if it is becoming an issue, making it far less likely to spiral out of your control.
Don't drink and bet: Drinking impairs judgement and logical thought and as much as all famous casino movie scenes are filmed with the Martini's free-flowing, you should not be drinking and betting. You don't drink and drive, so why drink and gamble? It's a bad idea and it's as simple as that.